About us
We are Ardent Dental Care
aRdent Dental Care and Dental Implant Centre at Banjara Hills, Hyderabad, has been established for over 15 years.
aRdent Dental provides world-class Orthodontics treatment, which is backed by high-qualified experts.
We pay attention to the details of the patients' problems, sufferings, and experiences, and counsel them on the further course of action. We never let the morale of the patient go down. Our experienced specialists, ranging from Periodontists to Pediatric dentists, are happy to serve you with all the possible means. We make sure that the best reaches the patient in terms of quality.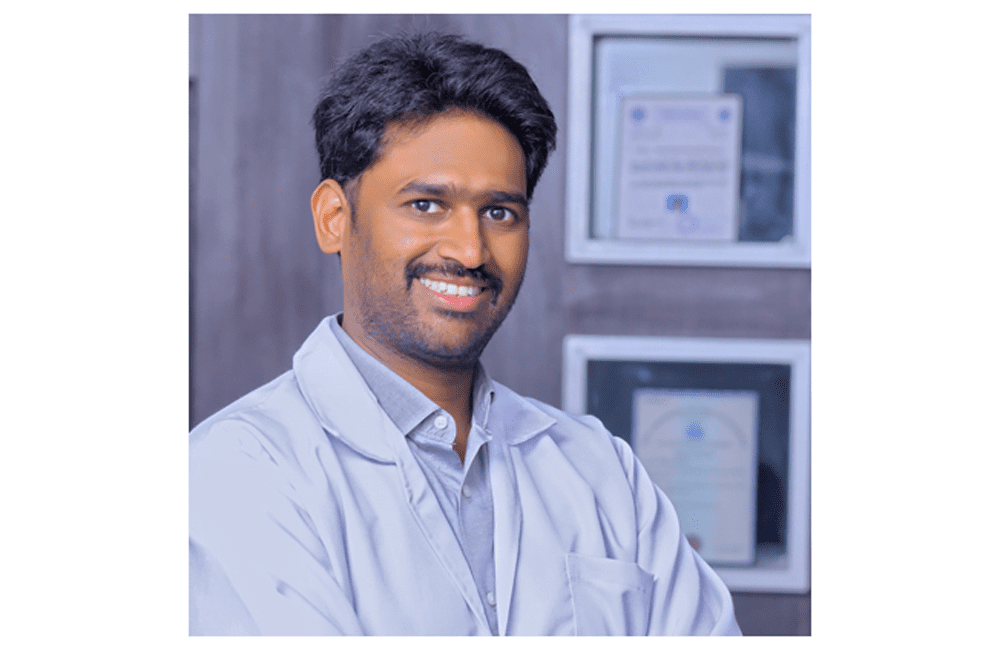 The word of our head doctor
Dr. Chandrahas is a Periodontist and Implantologist.
He completed his Bachelor of dental surgery from Manipal University in the year 2000 and MDS from NTR University in the year 2009 and he succesfully completed Dental Implant training in Nobel Biocare India, in the year 2008
He also completed Masters in Immediate Implant Loading (Basal Implantology) in the year 2017.
Dr. Chandrahas has been specially trained by Dr. Prof Stephen Ihde and Dr, Vivek Gour who is a famed implantologist and promoter of Dr. IHDE Dental group of companies and introduced the Immediate Implant Loading technique
Dr Chandrahas is the first specialist in Hyderabad to have got certified as Master and Teacher in Strategic Implantology by International Implant Foundation
He is working as post graduate guide at Dr. HSRSM Dental Collage Hingoli.
He Established his practies in the year 2003 at Nalakunta Hyderabad and had been consultant Apollo Dental clinics, Dentinova Hospital and other dental hospitals. Now established at Banjarahills at aRdent Dental Care and Implant center from 2017.