Laser Dental Treatment
Laser, which is the polarized light, is one of the widely used mechanisms in the medical field. Dental sciences are no exception. You might have heard about the Lasik surgery, which is revolutionary in the field of Ophthalmology. But Laser Dentistry is relatively a new concept and is rapidly evolving of late. Both Hard Lasers and Soft Lasers are used in the Laser dentistry depending on the nature of the treatment.
aRdent Dental Care, which is one of the best dental clinics in Hyderabad, has been at the forefront of adopting Laser Technology for many years. Expert surgeons at aRdent Dental Care are trained and experienced in leveraging the advanced Laser Technologies to tackle and clear Dental anomalies.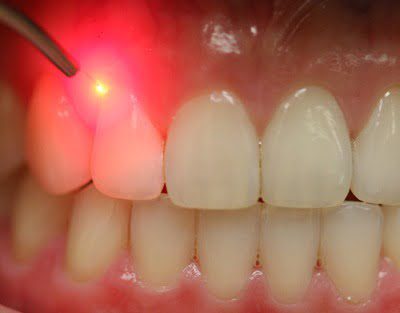 Let's look into the common and proven applications of laser in the field of Dentistry
Periodontitis Treatment- Periodontitis develop pockets between the gums and Tooth. This badly affects the inner lining of gums. In order to stop the further deterioration of gum tissues, the infected inner lining has to be removed. Here comes the role of Laser.
Periodontists make use of Laser technology to remove the infected gum lining. Compared to other kinds of Treatment, Laser treatment is less painful and precise.
Gum recontouring- Symmetry in the gum lining defines a perfect smile. If you're suffering from a gummy smile, approach aRdent Dental Care, Hyderabad.
Our expert Oral surgeons can shape your gums with advanced Laser Technologies, which are less painful and very effective.
Gum depigmentation- Lifestyle factors and genetic factors may result in over pigmentation of gums. But with the Laser Technologies, it is now possible to remove the excess pigmented layers.
Root Canal Treatment (RCT)- Laser-assisted Root Canal Treatment is the new normal in the field of dentistry. aRdent Dental Care provides your world-class Root Canal Treatment to clear your dental problems using state-of-the-art Laser technologies.
Benefits of Laser Treatments
Effective
Relatively less healing time
Usage of sutures is unlikely
Less loss of blood
Recurring infections are less likely