Immediate Loading of Implants in our is one of the revolutionary methods conceptualized and designed by the Simpladent group. Conventional Implantation involves weeks of work and months of healing. But with Simpladent's Immediate Loading Process, it is possible to restore your smile in just three days after the extraction of teeth in our dental implant clinic in Kokapet and another dental clinic in Narsingi
Unbelievable Right!
Let's look at the advantages of Immediate Loading Implants:
Less invasive
High Success rate
Zero chances of Peri-Implantitis
Cortical bone support
Implantation is possible even in cases of severe bone loss
No need for bone-grafting
Single piece Implantology
Safe and Painless
Very less chair time
Fast healing
No need for Interim dentures
Single piece Implantation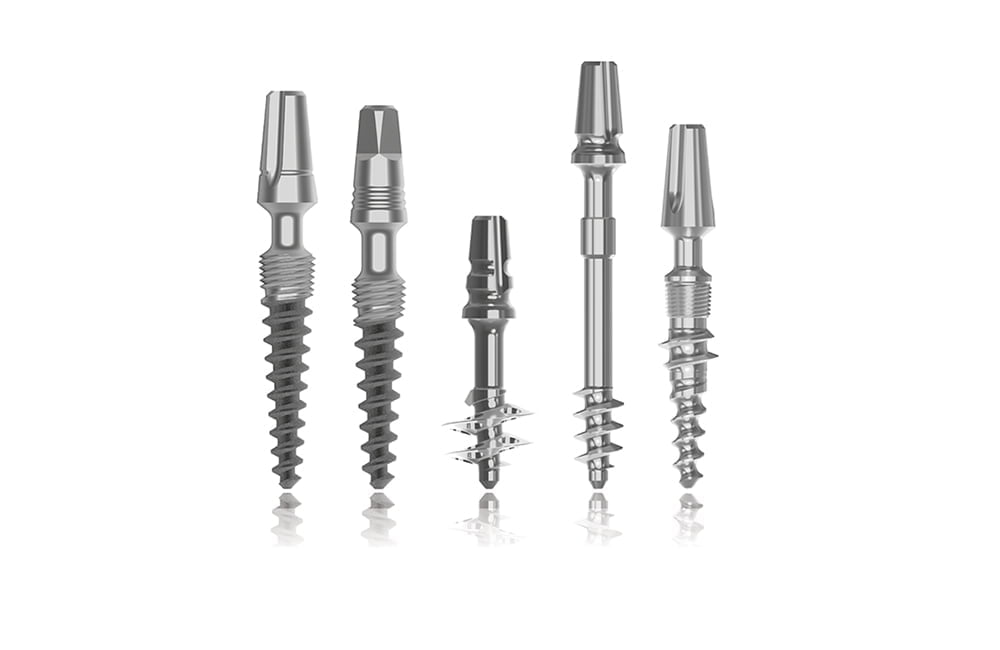 Unlike the two-stage traditional implantation process, the Immediate loading process can be done for people with severe bone atrophy cases.
At aRdent Dental Care, our well-trained Implantologists conduct Immediate Loading Process. There are a lot of successful and happy stories.
For Immediate Loading process, Hyderabad's aRdent Dental Care employs Basal® Implants, which are widely regarded as revolutionary Implants.
Basal® Implants are made from Biocompatible Titanium alloy. They are named so because they are implanted in the basal area (Cortical bone) of the mouth. The cortical bone in the mouth has a very good regenerative capacity compared to the other bones. Also, this bone secures faster integration of the implant thereby clearing the decks for Immediate loading process.
Let's discuss the cases, where it is possible to go with Immediate loading process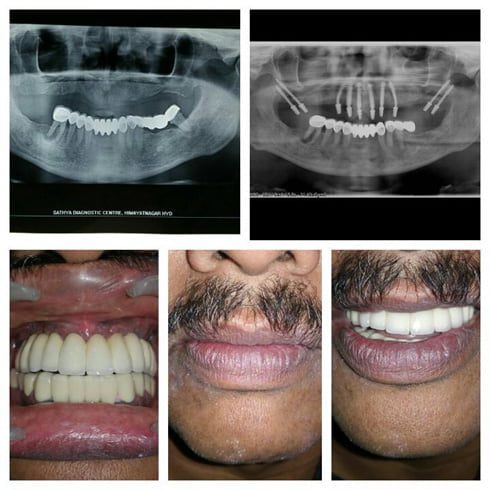 Full Arch Upper Jaw Treatment– Even in cases where the whole Teeth of the Upper jaw are severely damaged or broken, Immediate loading with Basal® Implants is possible. Simpladent's Strategic® Implants are screwed into the cortical bone of the upper jaw.
Full Arch Lower Jaw Treatment– Basal® Implants can be implanted even in the cases where the Teeth are missing in the Lower jaw and the case is referred for the Full-Arch Lower Jaw treatment.
Full Mouth Implants Treatment– For candidates, who need reconstruction of the dental structure, then Immediate Loading Technique can be very helpful. Full Teeth Dental Implantation can be done using Basal® Implants.
Implantation for Cancer patients– In cases, where the jaw tissues were affected by the cancerous cells, the situation may force the Oncologists to remove the teeth structures, which support the Teeth. So, in this case, Teeth no longer stand on their own.
Ardent dental care has solutions in this regard. With Immediate loading process, Implants will be fixed to the cortical bone of the mouth thereby providing enough support for the artificial teeth.
Contact Details:
Call: 0998 501 8403
Kokapet Dental Clininc Address: 4th Floor, B-Block, Essen Presidential, Kokapet, Hyderabad
Narsingi Dental Clinic Address: House No : 7-52/5/163/A/1 Giri Giri Gadda Narsingi, Gandipet, Hyderabad, Telangana – 500075