Best Prosthodontics Clinic in Hyderabad
Prosthodontics is the branch of Dentistry, which deals with the repair and replacement of natural Tooth, missing tooth, and other parts of the mouth. The design, manufacture, and fitting of artificial tooth is a part of Prosthodontics. The specialist, who is trained in prosthodontics, is called Prosthodontist. aRdent Dental Care, which is one of the best Prosthodontics clinics in Hyderabad, with its experienced Prosthodontists provide affordable Prosthodontic services.
At aRdent Dental Care, our expert Prosthodontists diagnose the condition of your Dental contours and recommend the best Prosthodontics treatment through different procedures and appliances like:
Prosthodontics services we offer:
Complete Dentures
Complete Dentures are for who require the replacement of entire Teeth of the Upper jaw or Lower jaw or both. These are of two types namely Conventional Dentures and Immediate Loading Dentures.
Bio Prosthetic System Dentures Treatment
This kind of treatment is ideal for people, who are conscious of their appeal and smile. Modern Instrumentation technologies make it possible to achieve accuracy while designing and developing Prosthetic Dentures.
Flexible Denture Treatment
No more suffering with age-old Plastic Dentures. Flexible Dentures, as the name says, they are flexible to use and are very helpful in cases, where the fixed bridges aren't suitable.
Overdentures
For people, who face problems related to denture stability, Overdentures are very helpful. Overdentures take the support of Implants or/and the existing Teeth tissues. Overdentures have proven to be successful in many cases.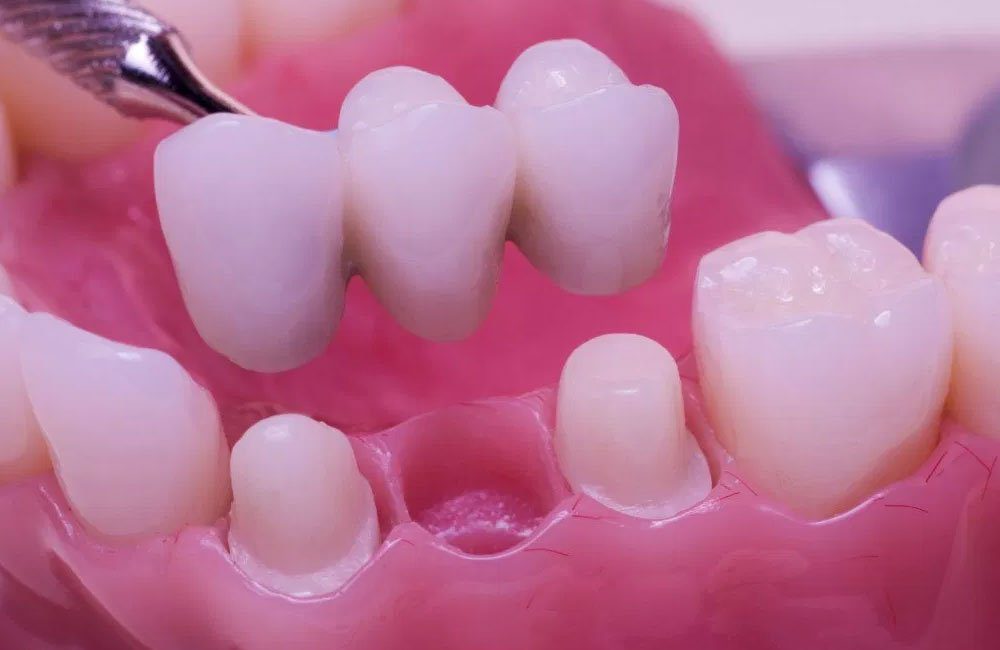 Fixed Partial Dentures
In cases, where one or a few Tooth are broken accidentally or removed due to medical necessities, the ideal option is to go with the Fixed partial dentures. They are screwed or secured or mechanically attached to the abutting Tooth or Implant abutments or/and natural tooth.
Crowns & Bridges
Crowns, also called Caps, are generally mounted on the restored Tooth or Implants for a variety of purposes. At aRdent dental care, you can choose what type of crowns you need from Metal crowns, Porcelain crowns, Acrylic crowns, and so on.
Dental bridges bridge the gap developed by the missing teeth. They are considered to be the alternatives in cases where implantation isn't possible. They are normally available
Both, Crowns and bridges (most of them) are fixed prosthetics unlike Dentures, which can be removed.
aRdent Dental Care provides Crowns and Bridges of different materials like Metal crowns, Zirconia crowns, Non-metal crowns, Metal ceramic, and so on.